This is what our Chicago River looked like this past Saturday morning!  This is as Emerald Green as you can get!  It was done early Saturday, around 9:30 am before the St. Pat's Day parade began.  Every year, for over the last 50 years, Chicago has celebrated Saint Patrick's Day by dumping green dye into the Chicago River and it stays that way for at least 12 hours.  This tradition began back in 1962, when the plumbers' union would dump flourescein dye along the river in an effort to detect toxic sludge.  The water would turn bright green if any was found.  The plumbers still carry out this tradition but instead of using  flourescein, they now use harmless vegetable dye.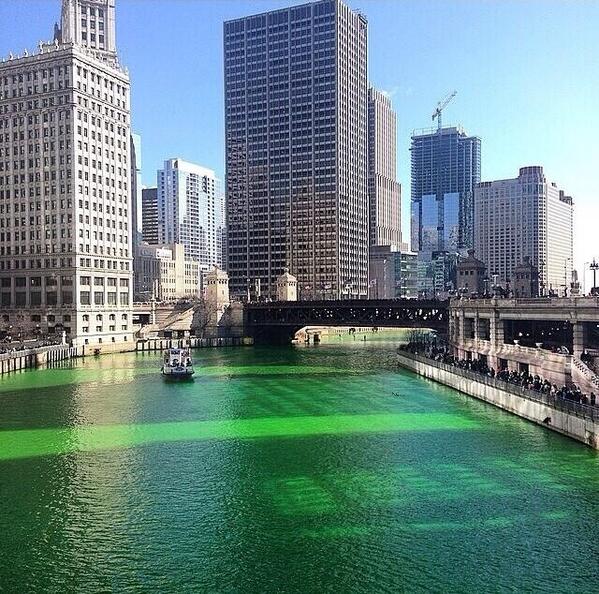 The plumber guys board motorboats and begin dumping the very carefully guarded secret formula into the river as onlookers cheer them on.
and the weather was so great this past Saturday, (a balmy 53 degrees!) that some of the happy revelers could not pass up the opportunity to do a little kayaking as you see below.
It was a great day indeed, just ask Mayor Rahm Emanuel.
and others …